ID armbands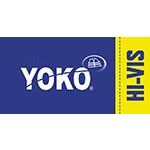 Professional and durable ID armbands
Adjustable matching colour straps
Ideal for emergency staff, security, etc.
Fabric
PVC
Specification:
Professional, durable and waterproof ID arm bands. IDpocket can hold cards up to 110 x 65mm. Adjustable self-matching colour elasticated straps for comfortable and secure wearing. ID cards can easily slide in for clear and noticeable display.PVC ID pouch is suitable for digital printing. Ideal for emergency services, security staff, local authorities, utility services personnel, charity workers, event organisers & door supervisors etc.
Washing Instructions
Wipe clean only